Selling On Poshmark
Selling on Poshmark can be a lucrative venture. Taken seriously, it can produce a full-time income to support you and your family.
But, like with any online business (because let's face it, you run a business), there are tips and tricks that will help you stand out from the crowd and generate more money in your bank account.
This post is meant to be an exhaustive list of strategies you can try to make your listings pop, make more sales, and make your customers want to come back and buy from you again.
There's five main sections to the post. They are:
Mastering these tips will turn you into a Poshmark selling machine.
Without further ado, let's dive in!
Great Listings
Take Great Listing Images
This is the first item on the list because it's the most important strategy to get right when selling items on Poshmark. If your listing image isn't up to par - no one will even visit your listing. Let alone actually buy it.
Here's some tips for creating awesome listing images:
Lighting
Ask any photographer what's the most important thing about taking good pictures, and they'll mention lighting. Whether it's natural light or artificial light, chances are you simply need more light (and less shadows).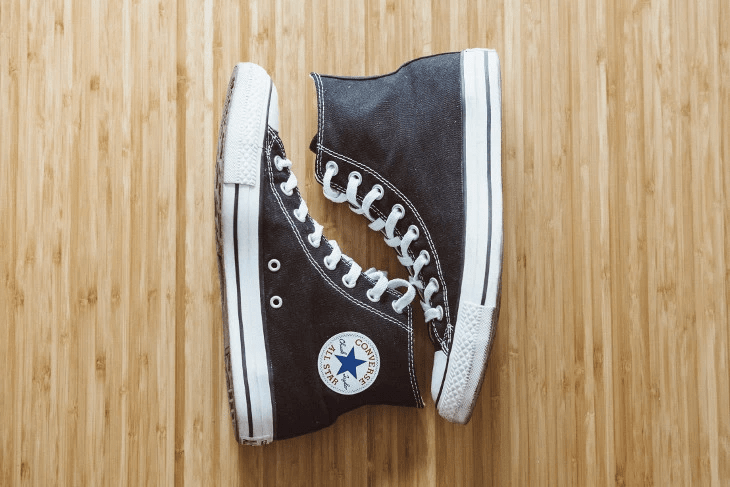 The ultimate goal is to make sure the item you're selling is illuminated and stands out in the photo.
To get more natural light, take your photos by a window or glass door. The best time to take photos is in the morning, or late afternoon when the sun is at an angle. To reduce shadows even more, you can hold up a large piece of white poster-board paper opposite of the door to reflect more light back on your item.
To get more artificial light, you might want to consider getting a lighting kit. Here's one that's recommended.
Consistent Style
Have you ever seen those Instagram feeds that look so polished and clean? Every post has the same colors, the same style, the same vibe.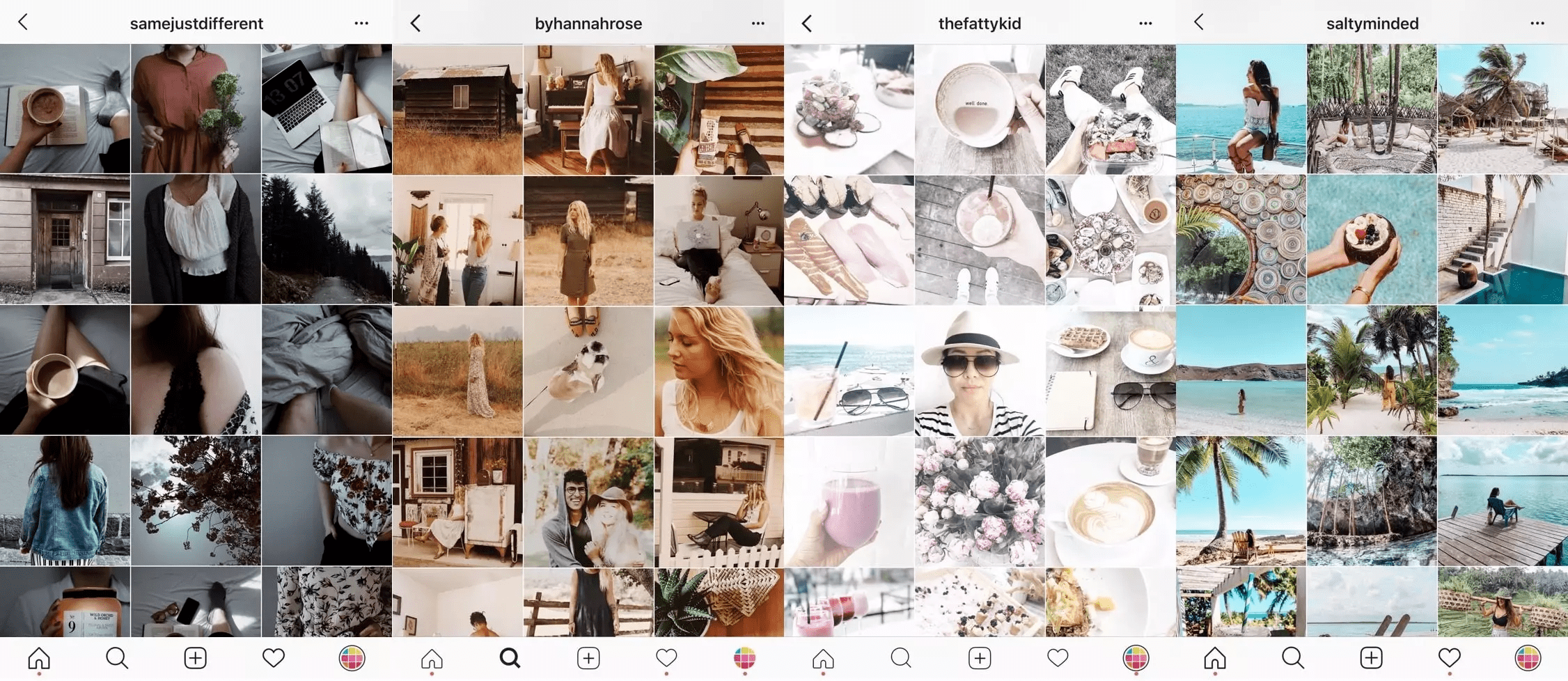 That's not an accident. It's branding. And yes, your closet has a brand.
By taking consistent listing images and writing consistent titles for your items, you're allowing a customer to get familiar with what to expect when they visit your closet.
Not only that, but you'll stand out in their feed. When they see an image that lines up with your style, they'll immediately know it's from you.
What will your vibe be? Moody, Boho, tropical, colorful, minimal, white, dark, or vintage? Keep your customer in mind, and the type of person you want to attract to your closet/listing.
Use Stock Photos (If Available)
Sometimes, the pictures you take just don't measure up. You might not have a fancy camera, lighting, or patience to wait for the exact right lighting during the day to get the best photo.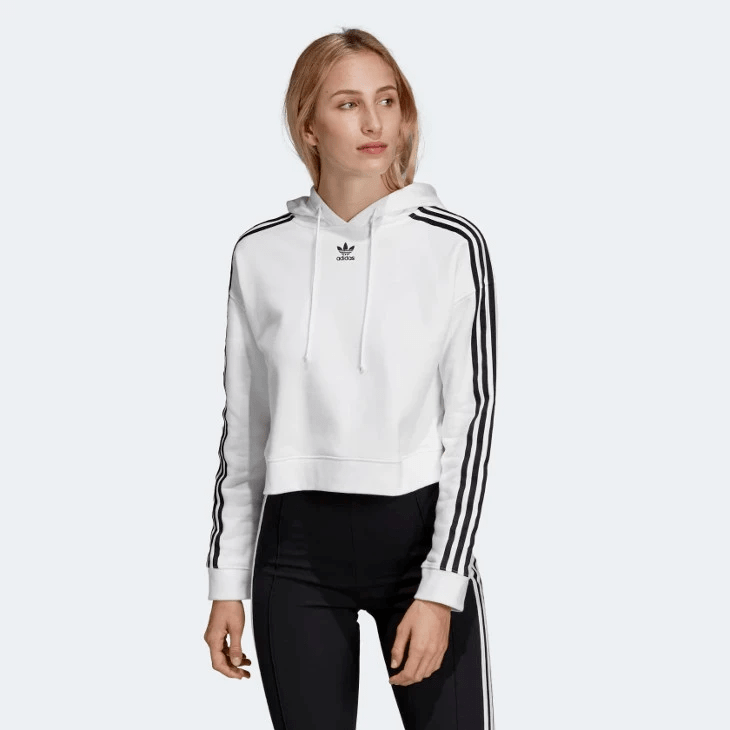 That's okay! It's not totally necessary. Chances are, there's probably a stock photo (or several) available for the item you're listing.
You can find images for items by searching for them on Amazon, eBay, or on the manufacturer's website. You can screenshot them, or save them manually to your computer.
By using a photo with a model, you're dramatically increasing the chances of someone clicking on that listing. They can see how the item is worn, and how it looks on someone else.
Optimize Your Listing Titles
Second to the listing image is the title. This is the second thing people notice when they see your listing in their feed.
People want to know exactly what they are visiting. Before they know that it's new with tags or in mint condition, they want to know the actual product manufacturer and name.
Putting the brand and product name first in the title helps you for search as well.
Here's an example of a good listing title: "Anthropologie Dolan Color Block Horizon Dress"
Here's an example of a not-so-good listing title: "Stunning Wine Ruffle Tulip Dress- Fully Lined!"
You'll also want to make sure you capitalize on titles and descriptions.
Another tip - you can use the 🆕 emoji to save some space with characters!
Write Good Descriptions
Okay, so you've gotten some people to visit your listing. Now, how do you convince them that the item is for them?
One of the most important features of your listing is the description (after the images). Your images get people to your listing, but your description actually sells the item.
Here's some things you need to have in your description:
Write out the manufacturer, the style/product name, and the color.
Measurements (inseam, length, waist, etc.).
List all imperfections and damages.
After that, you can even give tips on how to wear / style items. This helps a potential customer envision buying and wearing the item you're selling.
You could say something like: "this looks really great with a pair of pumps for work or add some ankle booties and a denim jacket and wear it on the weekend."
The more you say about your item, the more comfortable someone will be about buying it.
Another thing you can mention in the description is whether or not you would like to accept trades for your item.
Fix Imperfections And Damages
The item you are selling could be used and have some imperfections. Depending on what they are, there might be a way to fix them!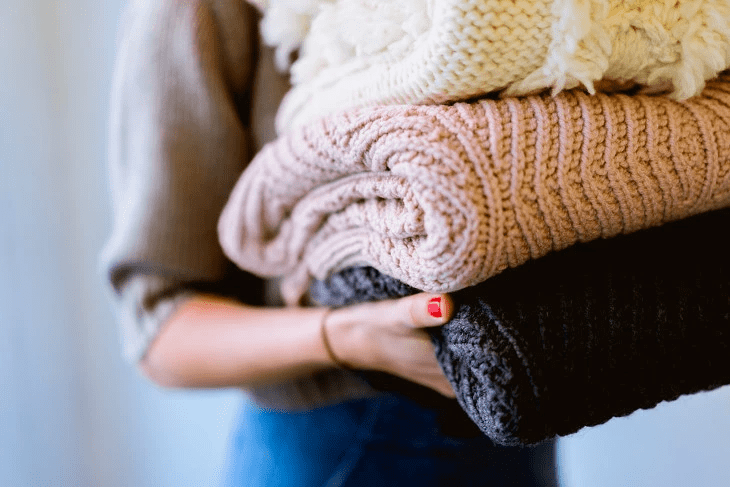 If you're selling a sweater (or anything that has pilling), you can use a sweater shaver or a safety razor to remove any pilling that makes it look too worn.
For shoes, Magic Erasers are perfect for removing stains and making them look like new. It gets rid of that worn looking tinge and makes whites bright again.
If there's a stain on the item, try using Shout Wipes or Tide To Go on the spot to see if you can remove it before taking pictures and listing.
Account For Offers When Setting The Price
When setting the price of your listing, you want to take account of the fact that most people are going to try and get a further discount off of your item.
Depending on what you're willing to 'give up', list your item at 15% to 30% above what you'd like to make from a sale. That way, when someone offers slightly less, you have a higher chance of agreeing on a number that you're comfortable with.
You can use this as a negotiating tactic as well. By being open to offers that are less than what you listed the item at, you are going to have an easier time selling the item fast.
List Faster (And Better) By Using A Template
Now that you've got a better idea on how to take pictures, write titles and write descriptions, you can systematize the process to make listing fast, easy, and approachable.
By creating a system, you know exactly how long it will take to list your items. This will also help with consistency and the quality of your listings.
Here's some things you can systematize:
Always use the same filter for images.
Use the same template for descriptions.
Use the same lighting setup for photos.
Put all of your listing pictures in order in the same place.
Always mark up your items by the same percentage.
By having these things decided ahead of time, listing can be a breeze (instead of a frustrating mess).
Want To Make More Sales On Poshmark?
Make more sales and spend less time sharing by using Closet Tools.
Get Closet Tools
Proper Etiquette
Etiquette is an underrated but absolutely necessary piece to the Poshmark puzzle. Treat a customer well, and they can become an advocate for your closet (or a lifetime customer). Treat a customer poorly, and you might wind up with a bad review.
Here's some tips to make sure you always get a good review, and make people smile when they get your item!
Treat Selling As A Business
Repeat this after me: "My closet is a business".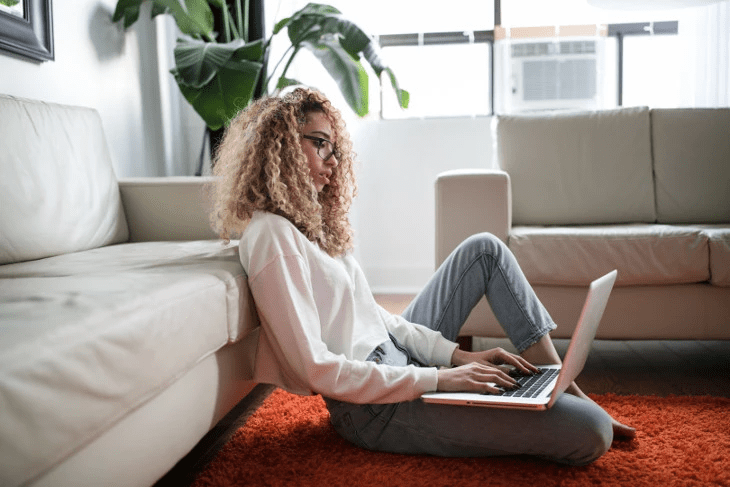 A good business goes out of its way to treat customers with the utmost care and attention. They are respectful, nice, and even generous. They will bend over backwards to make things right.
Your reputation as a business on Poshmark is almost exclusively marked by your ratings. A few bad ratings, and all of a sudden you will have a harder time selling on Poshmark.
To avoid this, be sure to always keep your reputation in the back of your mind. Sometimes it's best to agree with the customer and oblige them, even if you know they are in the wrong.
Add An Extra Surprise To Your Shipment
This one is self-explanatory, but also underrated!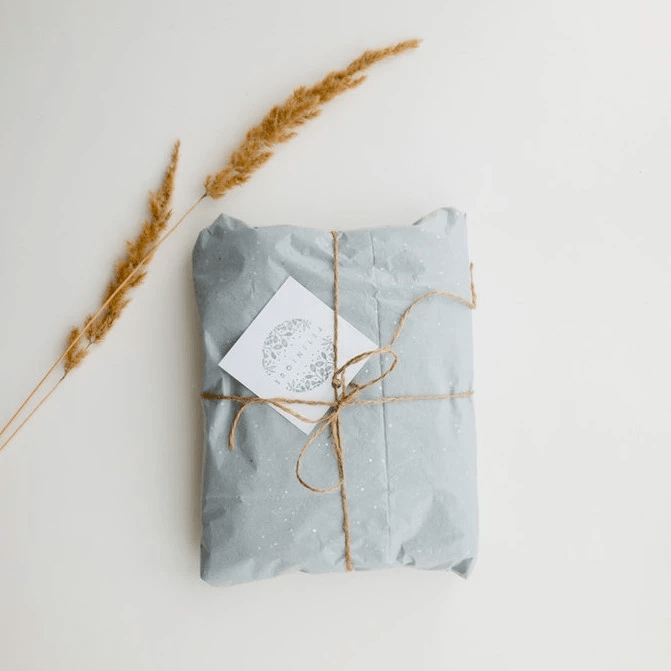 What's something you can add to your shipment that will bring a smile to your customer? A hand-written note? A souvenir? Some fancy packaging?
Be sure to fold your items nicely, and wash them accordingly. Adding tissue paper, bows, fun tape and stickers can make the unboxing experience much more exciting and luxurious.
Another thing you can include in your shipment is a card with a coupon for a percentage off their next purchase from your closet.
Ship Items Quickly
Poshmark will give you a week to ship, but don't wait that long! The expected ship time is two days or less. Any more than that, and you might be looking at a less-than-ideal review.
If you need more time to ship than two days, send a note to the buyer explaining the issue. That can clear the air and still make your buying experience a good one.
If you sell lots of items (more than one per day), one thing you can do is go to the post office every MWF in the afternoon. This just about captures the two-day period for orders and helps keep you organized.
Bonus tip - Never pay for boxes! Use Priority Mail boxes from your local USPS. They're free. You can pick some up there, or have them delivered to you when the mail comes.
Include Everything In Photos
Before thinking about what you should take in your listing photos, make sure you're taking clear photos. This will help you sell better because people can see more detail about your item.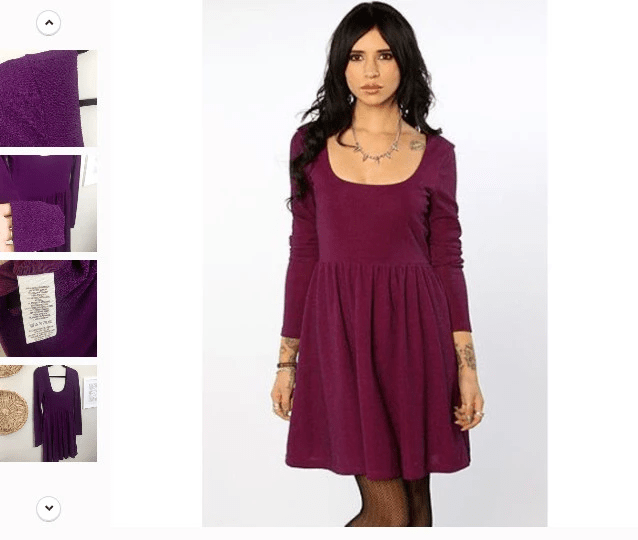 Now, here's some things to have pictures of:
Any damage/stains.
Item tag(s).
Close up of material.
Front and back of clothing.
Picture with clothing on (if appropriate).
This will reduce questions in the comments, and it will help users quickly make decisions as to whether or not they will be buying your item.
Sell Quality Products
This is something that gets missed quite often on Poshmark. People think of it as a platform to clear out your closet and get rid of the stuff you don't want/need.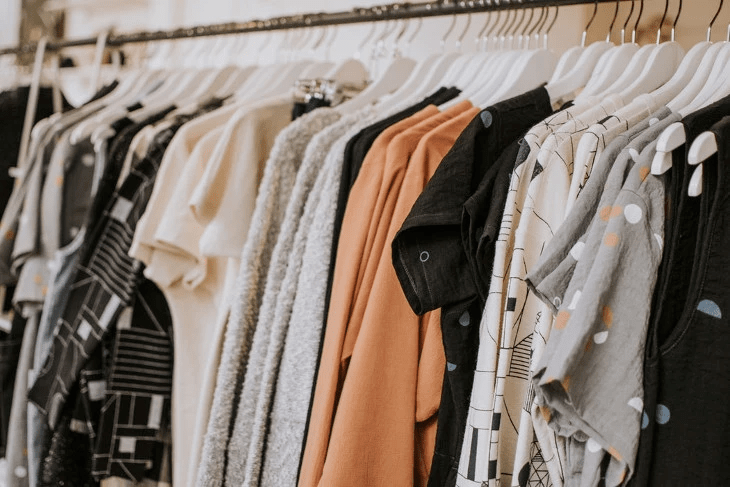 Well, I've got news for you - if you don't want it, most other people probably won't want it either.
If all you have in your closet is second-hand items that look used, worn, and out of style, then you're going to have a hard time selling.
Serious sellers on the platform will go out of their way to acquire new or lightly used, fashionable items that you can make a profit on.
Lots of times you can pick up items for at least half as much as they sell for on Poshmark. Be picky! Make your closet stand out with quality items and make people want to buy multiple things (not comb through to see if there's anything worth buying).
Ask For Host Picks (Nicely)
Getting a host pick can help you sell a higher-priced item in your closet. It's a chance for the spotlight to be on you for a couple of hours. Your mileage may vary, but you might be able to make a few more sales during that party!
That being said, there's a proper way to ask for a host pick, and an annoying way. Which do you think actually grabs a host's attention?
All that's needed is a short comment on one of your listings asking if they'd consider it as a host pick.
If you get selected, great! If not, no worries. It's not the end of the world. So be kind and polite, not annoying.
Don't Be A Spammer
In a similar vein to asking for host picks, your etiquette in the comments of other's listings (and your own) can either help you make a sale, or help you never sell an item again.
If someone is commenting on your items with ridiculous questions, it might be best to ignore them. If the comments are inappropriate, report the user to Poshmark. There's no need to get on their level and debate them in the comments.
That being said, a little bit of extra assistance might be all someone needs to pull the trigger on a sale. Try to be nice, helpful, and thorough. That's what helps you make sales!
Be Mindful Of the Rules
Yes, Poshmark has rules. There's the community guidelines, and the terms of service.
Make sure you read those articles and are brushed up on the rules. You might be surprised at what you find!
After reading the guidelines, you might think "Is Closet Tools ethical?". That question has been answered before on the blog.
The Hustle
Ah, the hustle. The daily grind. You don't get the name 'Posh Boss' for sitting back and doing nothing.
Poshmark takes work. If you want to stand out from other closets, you have to be willing to put in that work.
Here's some things you can spend your time on everyday to build your audience, make more sales, and become a Posh Selling Machine.
Target Potential Buyers By Brand, Size, and Style
This trick might be the best tool you have at your disposal.
Instead of waiting for people to come to your closet, you can go to them. During any party, in any feed, you can use the Poshmark filtering options to only allow items that match your brands, sizes, and styles.
That's fine, you might say. But here's where the magic comes in.
Take a look at the likes on those items that are left after the filtering. Those are your customers. People who have your style, like the brands you sell, and fit into your size.
Now that you've got a list of your customers, get their attention! Follow them, share a few of their items, make a few comments.
This is a hustle - but it's a focused hustle. You know these people are more likely to buy from you, so it's worth it to spend time doing it.
BTW, you can follow all of the likers of an item automatically using the Closet Tools!
Sharing Directly Impacts Sales
Are your thumbs sore yet? If not, you should probably be sharing more. That's the lay of the land on Poshmark. Those who share more, sell more. Full stop.
You don't want to just share for the sake of sharing, you want to share at the best times and to the best people.
Most Poshmark users are active during parties and in the evenings. You've got a better chance of getting someone's attention during those times, so save your thumbs for then!
Try to share to at least one party per day. Multiple if you can. Items will only show up once in a party, so once you've shared all of your items you can move on to other things!
But don't just share your items. It takes a village to sell an item, so help out your fellow Poshers by sharing their items to your followers. If they share some of your items in return, their exposing your items to a new set of potential customers (that's a good thing).
Similar to what was mentioned above, you can share all of the items in any closet automatically using the Closet Tools!
List Your Best Items First In Your Closet
You only have a few seconds to grab someone's attention when they come to your closet. What will they see when they get there? Will they see your best items, or your worst?
This one is obvious, but you want your best items at the top. The ones that you want people to see. The ones that set the vibe of your closet.
It's not totally possible to keep your closet organized all of the time since sharing changes the order. So, keep that in mind. After a round of sharing, check to see what's at the top of your closet.
Whatever is the latest item you've shared is the item that shows up at the top of your closet. Because of that, you have to think in reverse order.
And what do you know, there's an automatic closet organizer function in the Closet Tools! It will help you save time and keep you organized.
Answer Questions Quickly
Stay on your toes! When someone comments on your item, that means a couple of things. They're active on Poshmark, and they're waiting for your attention.
If you happen to respond fast enough, this could be the difference between selling an item and not selling an item.
You don't want to be so glued to your phone/computer that you can't enjoy life. But, when you're available, it might just work in your favor to comment back quickly!
Follow Thousands Of Users
It's somewhat accepted on Poshmark to follow absurd numbers of people. This isn't commonly good etiquette on other social media platforms, but it's commonplace on Poshmark.
That being said, you can follow upwards of 10,000 people per day before Poshmark will stop you. That's a lot of people!
Not everyone will follow you back, but some will. That's the game you play.
When following people, try to get lists of people that have interests in the same style, size, and brands that you sell. These people are more likely to follow back (and purchase an item).
You can follow thousands of people in a few hours using the Closet Tools if you're looking to save some time.
The best way to get thousands of followers is to become part of the Posh Ambassador program. To become a Posh Ambassador, check out this information.
Other Hustle Strategies
Offer a bundle discount.
Drop your prices on payday (Thursday/Friday).
Drop your prices when there's free shipping (makes the item even more enticing).
Use the 'offer to likers' functionality to get rid of an item quickly.
Share items from the party to your feed.
General Tips
These are tips that are specific to Poshmark, but can have a huge impact on selling items on the platform. Be sure to take note!
Parties Are The Hot Brands
This is something that gets overlooked by many people.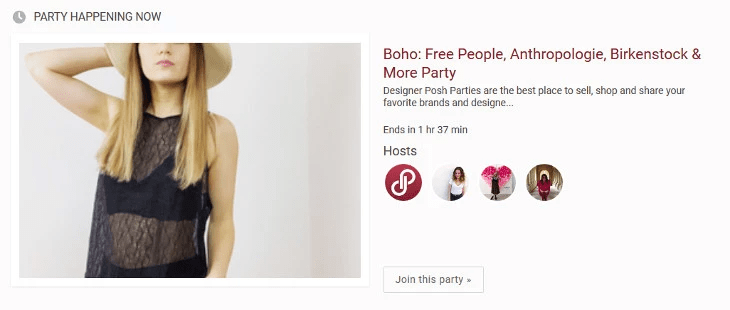 Poshmark knows what sells best on their platform. That's why they have parties. It's to get people buying and selling those items.
So, one way you can make your closet sell like a gangbuster is to take a look at what brands are listed in the party titles and try to stick to selling only those brands.
One of the best ways to sell more items is to curate what you sell to only things that sell well on the platform. Use Poshmark's analytical data to your advantage!
Become A Posh Ambassador
Becoming a suggested user is Poshmark's way of rewarding it's most active community members.
One of the benefits of the Suggested User program is randomly being selected to get hundreds of followers (new users on the platform). This can happen every few days, and is one of the quickest ways to get more followers.
Posh Ambassadors are expected to:
Maintain an active closet-Participate in the Poshmark community
Provide great customer service
Be in good standing with our Community Guidelines and Terms of Service
Posh Ambassador benefits:
Get recommended to new Poshers
Receive an exclusive newsletter
Unlock access to fun programs and opportunities
To qualify, you must meet all of the criteria below:
Community Shares: Share at least 5,000 items from other Poshers' closets
Self-Shares: Share your own items at least 5,000 times to the community
Available Listings: Have at least 50 available listings in your closet
Listings Sold: Make at least 15 sales
Average Rating: Have an average rating of at least 4.5 stars
Average Ship Time: Have an average ship time of less than 3 days
You may enroll in the program through the Poshmark app, under your Posh Stats page after you have completed all the criteria.
Ultimate Poshmark Sales Funnel
You've made it to the bottom of the post. I can tell you're dedicated. Because of that, I'm going to show you how to use Closet Tools to make lots of sales fast.
How To Sell on Poshmark Fast
The sales funnel is simple.
Share your items, follow closets, and share other closet's items to get more likes and comments on your items.
Use the "Offer To Likers" function to sell the item.
Rinse and repeat.
The majority of sales come from search, where a customer searches for the exact items they're looking for and selects the one that matches what they're willing to pay, checks the quality, and checks the seller rating. This is where the tips above are useful.
However, for other sales, they come from deals offered by the seller to the "likers" of that item, or from appearing in the main feed (or party) of a user. So, your job is to get as many likes as possible on an item, and discount it enough in the "offer to likers" functionality that someone bites on it.
As a prerequisite, you should list your item 10% - 20% higher than what you would like to "offer to likers". That way, you can have a large discount and still make the money you want to be paid (it might be a little less after back-and-forth offers with the customer).
Sharing your own items will get your items put at the top of "recently shared" lists, and it will get it in front of your followers. Following users will get people to check out your closet (they might like some items or share some of your items). Sharing other closet's items will give them incentive to follow you or share your items back.
Using Closet Tools, you can share items automatically while you do other things (like list items, run errands, or even sleep). You can rack up lots of shares and follows in a very short amount of time. This helps you get lots of likes on your items, and then helps you sell them in the end.
If you liked this blog post, share it! Thanks for reading, and I hope it helps you generate lots of sales.