Since bookmarklets are universal across browsers, this means it works on any browser (that supports bookmarklets, which is most) and any device.
And if it works on any device, that means it will work on your phone!
Let's get started.
Install The Closet Assistant
First and foremost, using Google Chrome on your Desktop/Laptop, drag the purple 'Closet Assistant' button to your bookmarks toolbar. It's right up there ☝. You cannot drag this button on your phone, only your desktop/laptop.
Sometimes the button won't drag properly to the bookmarks bar. No worries! There's a workaround. Here's the steps:
If your bookmarks bar is hidden, click on the menu in Chrome. From there, go to Bookmarks → Show bookmarks bar. This should make your bookmarks bar appear.
Right click the purple button and select 'Copy link address'.
Right click the bookmarks bar and select 'Add page...'.
For the title of the bookmark, put 'Closet Assistant'.
Paste the URL you copied earlier into the URL section of the new bookmark.
Save the new bookmark.
Make sure you are logged into Google Chrome. That means you're synced with your Google account on Google Chrome.
If you've just dragged the Closet Assistant button, it will be a few minutes before it is synced to your other devices that are using Google Chrome (and are synced through your Google account). If you had the Closet Assistant installed for a while now, chances are it is already synced up and ready to go!
On Your Phone Or Tablet
Now we can switch over to your phone or tablet.
When you're there, open up Google Chrome or Firefox and head over to Poshmark. Go ahead and log in, and head to the page you want to share (your closet, someone else's closet, a party, whatever).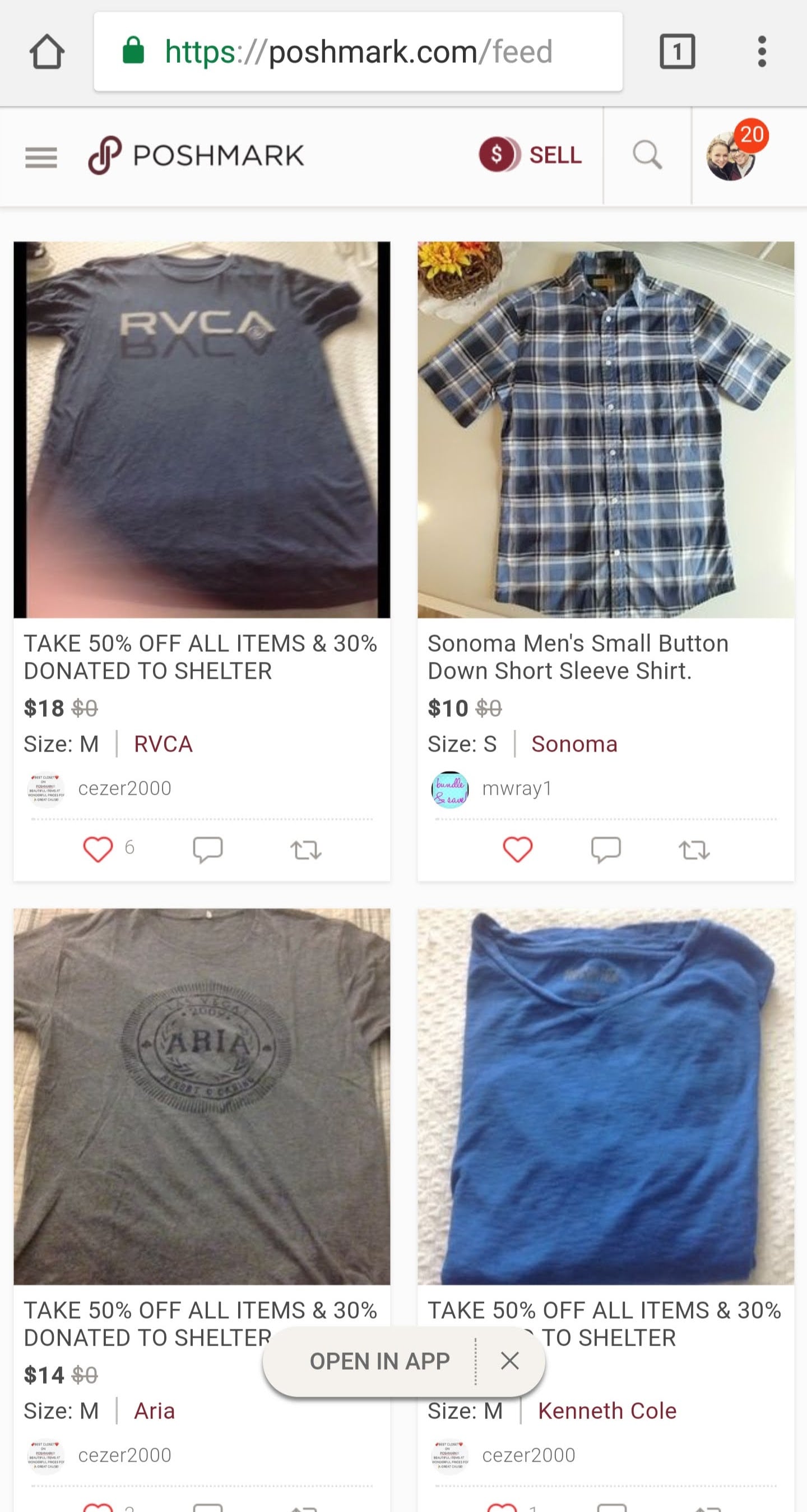 Now, tap on the address bar as if you were going to search something or enter a website.
When you're there, type in Closet Assistant. You'll see the Closet Assistant pop up (it's the one that starts with javascript:(function...).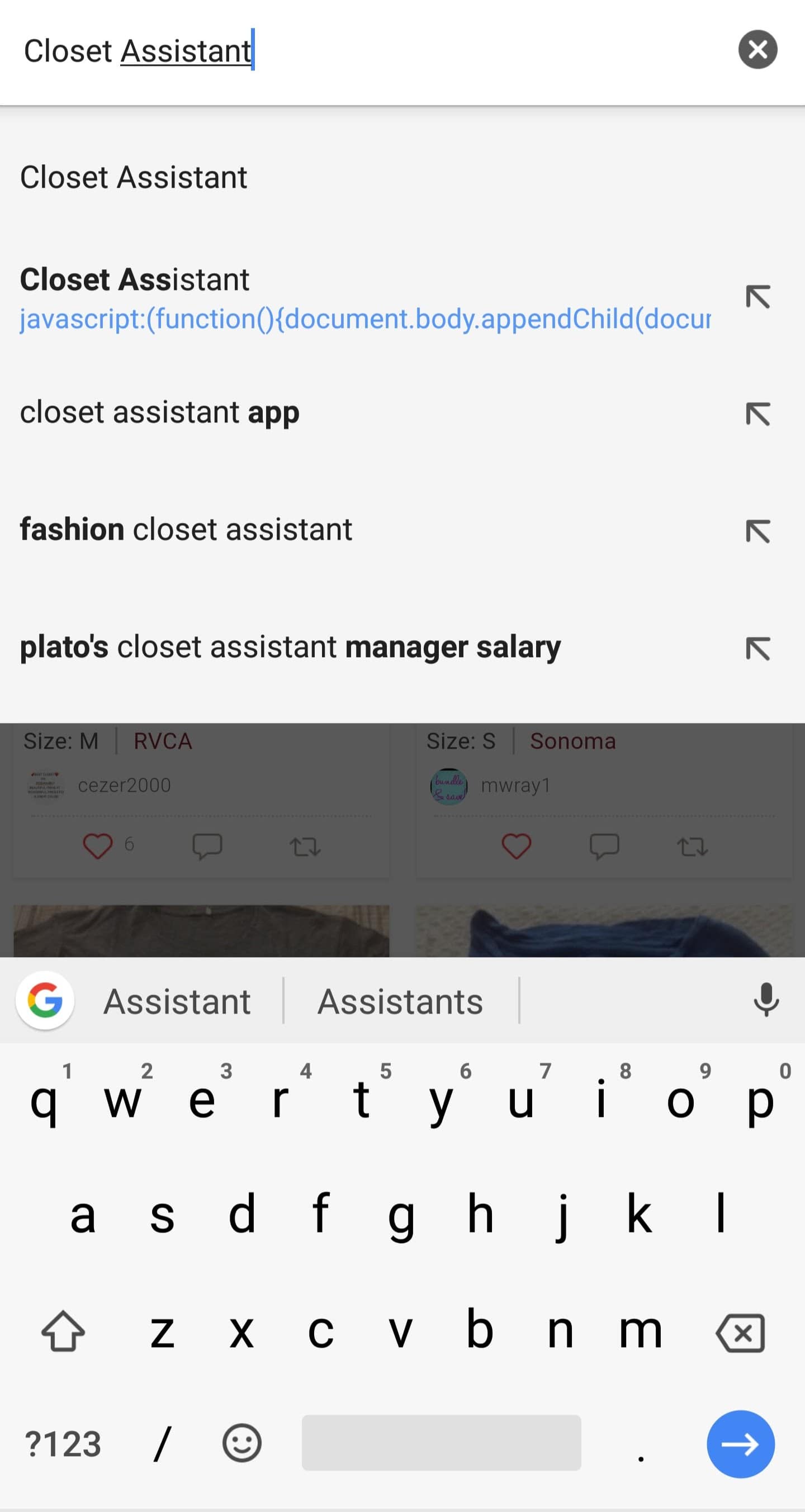 Go ahead and tap that option, and you should see the assistant pop up on the page!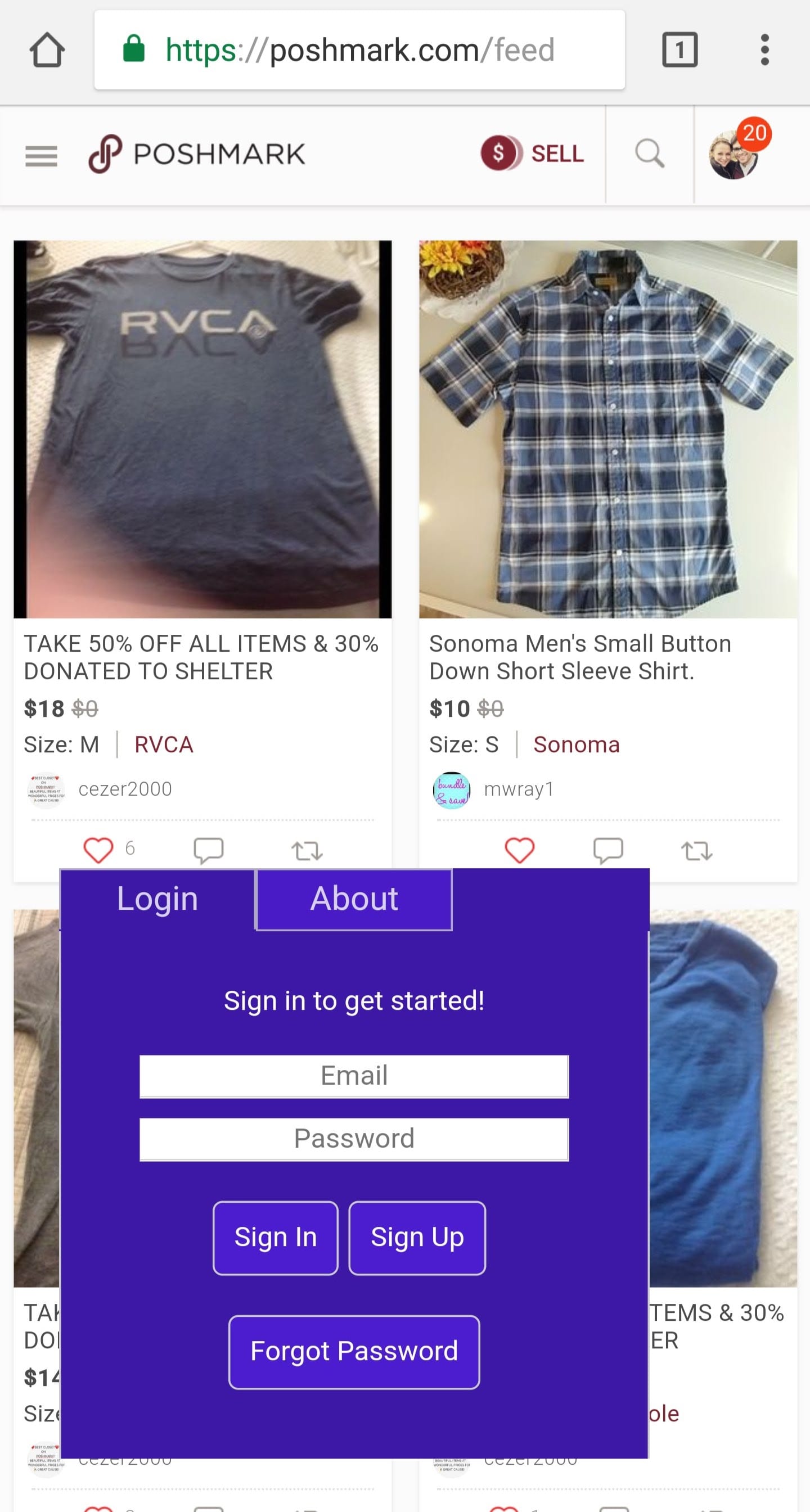 Now you can use the Closet Assistant just like you would on your desktop!
Things To Consider
So now that you've successfully installed the Closet Assistant on your phone, everything is just peachy, right?
You'll want to set your screen so it doesn't timeout. That way it always stays open and awake. If you don't do this, the assistant will stop in the background.
This hasn't been fully tested, so the performance may vary. If you're noticing that it's doing some weird things on your phone that it doesn't do on your desktop, you might want to keep using the desktop.
As usual, you'll need to scroll down the page a bit to show all of your items before you can share all of your items. You can check out all of the options and how to use them over on the documentation page.